IMPLEMENTATION ACTIVITIES
TRANSNATIONAL MEETINGS
During the project, it is planned to hold 4 transnational meetings with the aim of coordinating and planning the results, actions and activities of the project, establishing the resources and measures necessary to achieve success, as well as carrying out evaluations of each of the projects. previous phases.
These meetings are an effective means to generate an exchange of experiences and mutual learning of the partner entities, as well as the improvement of their management and internationalization processes that can only be created through face-to-face contact.
FIRST TRANSNATIONAL MEETING
Date: July 14th, 2021
Place: Valencia (Spain)
Description:
On July 14, 2021, we held the first transnational meeting of the E + project "VIRTUAL INTERNSHIPS IN TECH CENTERS" at the Ikasia Technologies facilities, in Valencia (Spain).
During the meeting we carried out the evaluation of the preparation phase, all the key aspects of the project were presented and the materials created during the "Stage of elaboration of a dissemination strategy" were presented.
Responsible of the partner entities participated in this meeting, which allowed us to discuss issues of preparation, monitoring and the assignment of tasks and responsibilities. Likewise, it was a great opportunity to strengthen ties between participants and entities, generating mutual learning.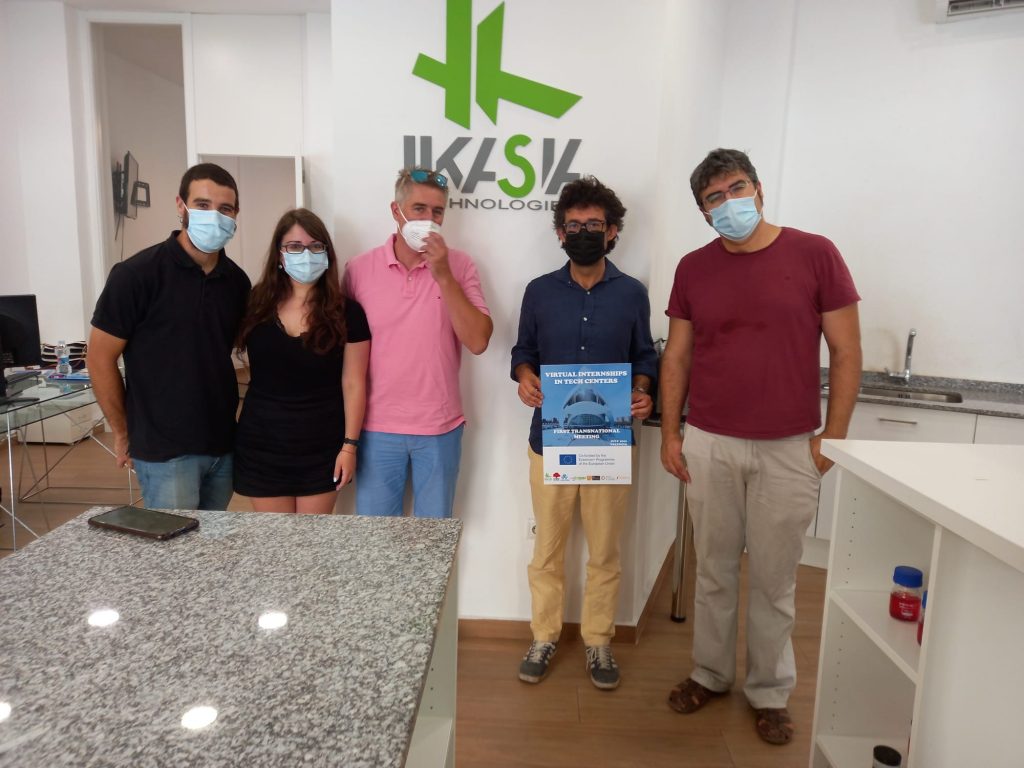 OTHER ACTIVITIES
• Coordination activities.
• National activities for the creation of results.
• Activities for the presentation and visibility of the project.
• Activities for the development of results.
• Activities for the creation of promotional material.
• Activities for testing the results. Pilot tests.
• Dissemination activities.
• Evaluation activities.
• Activities aimed at sustainability.