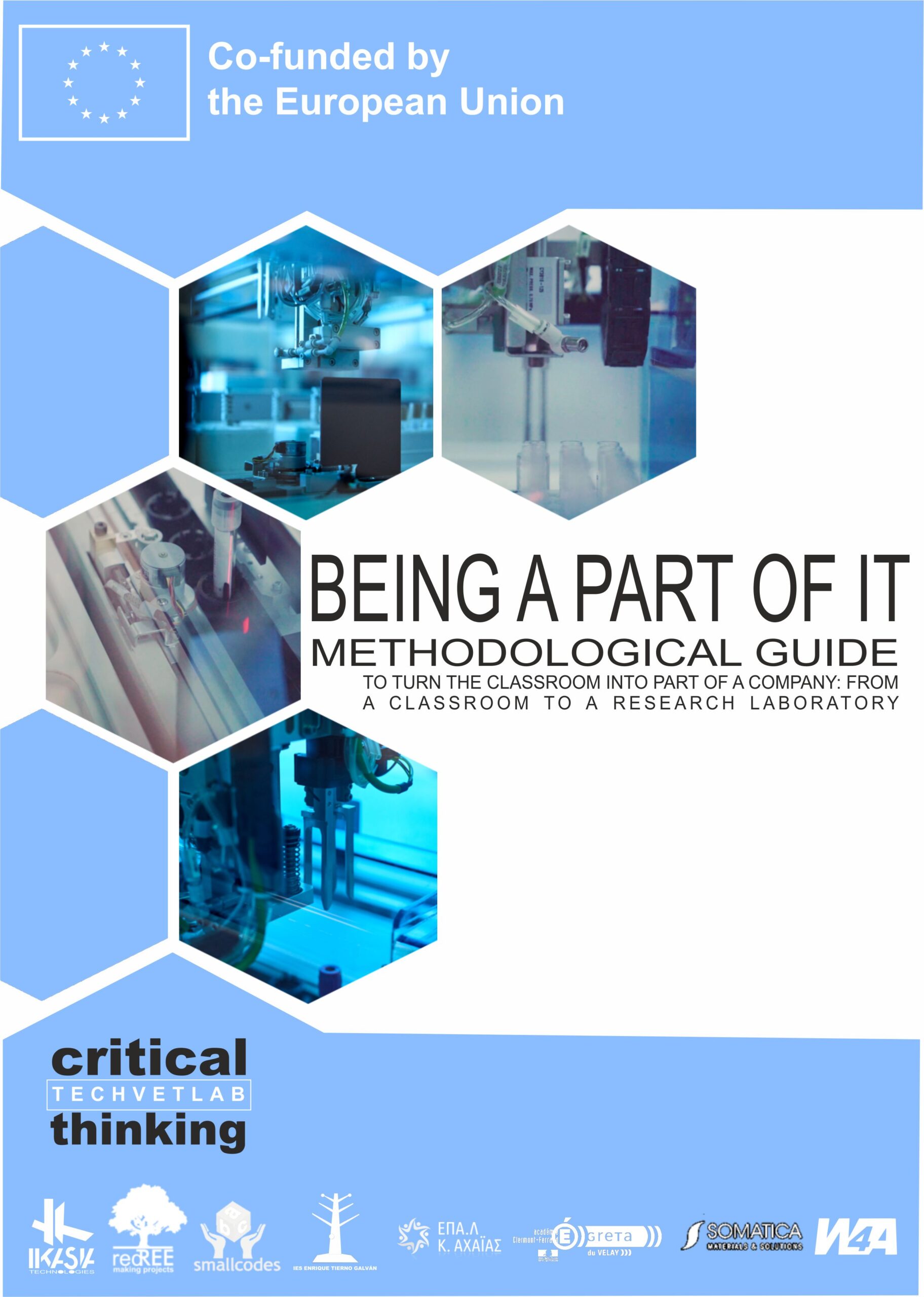 METHODOLOGICAL GUIDE
BEING PART OF IT
This guide defines the BEING A PART OF IT METHODOLOGY and provides all the necessary guidelines to implement it in the VET classroom, through a global adaptation of classroom planning, the implementation of virtual network work routines with the company and the use of tools that equate the classroom with the company, allowing students as a whole to develop critical parts within cutting-edge innovation projects.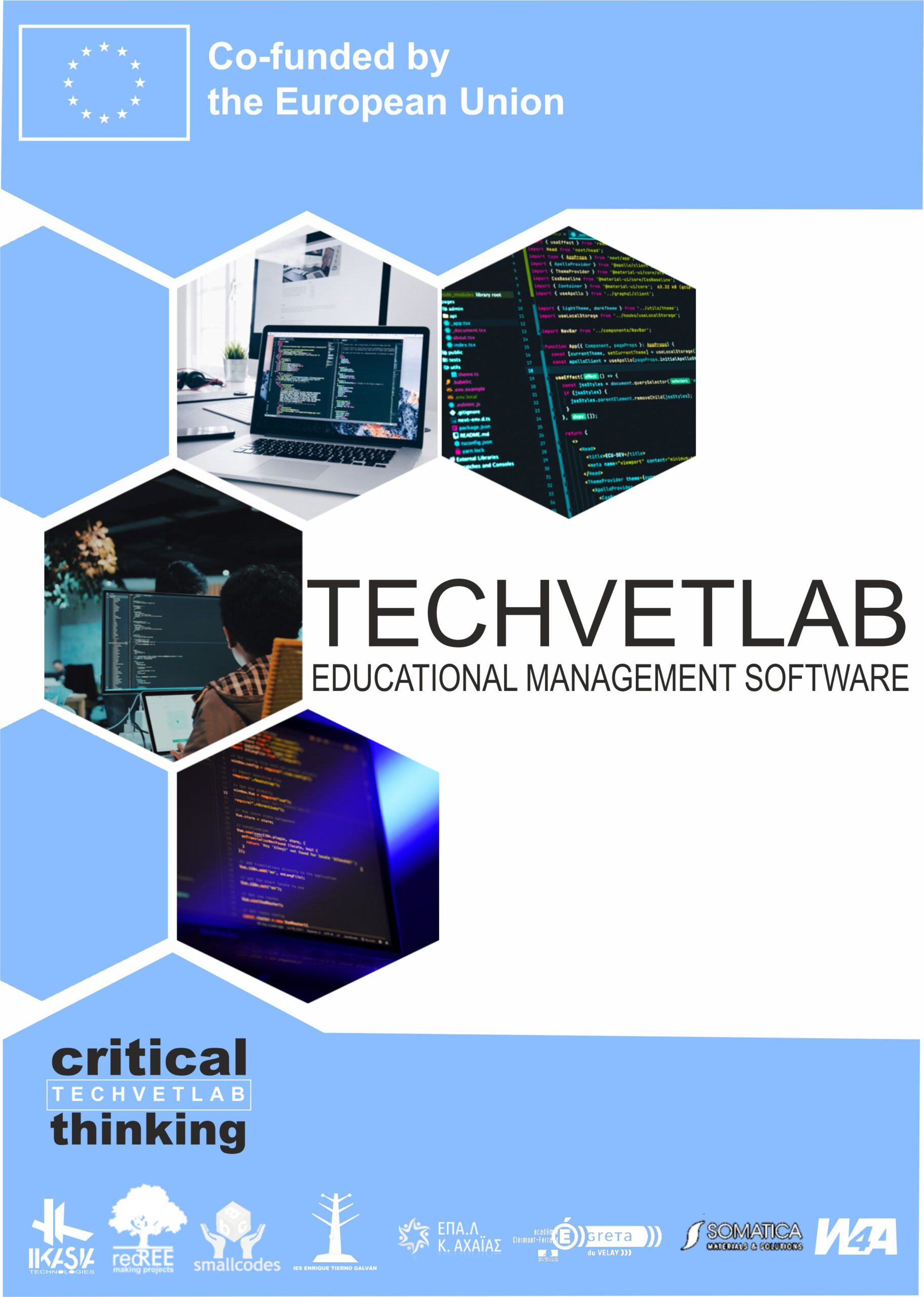 EDUCATIONAL MANAGEMENT SOFTWARE "TECHVETLAB"
A completely free and innovative educational management software compatible with that used by technology companies to control operational and productive processes, but directly adapted to the characteristics and educational needs of VET students. There are many project management and coordination software that can be found in the market for companies, but they are not adapted to the education of Vocational Training students, who require the necessary tools to acquire knowledge and skills for their future access to the labor market.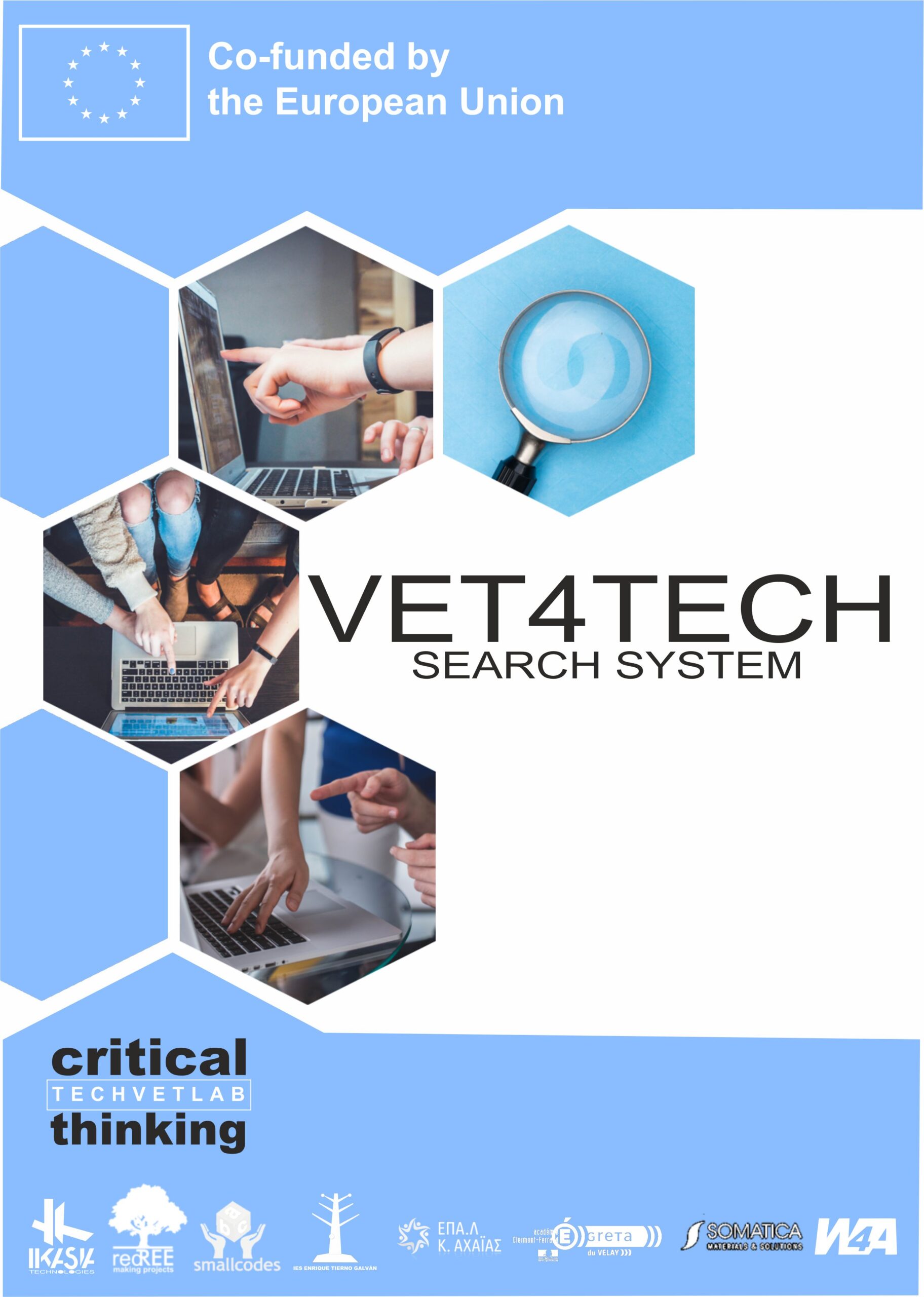 A software that integrates extensive databases that include, at European level, centers and companies in this sector interested in hosting mobility of VET students with fewer opportunities. It is a tool that allows leading technology companies to be put in contact with vocational training centers with high levels of students with obstacles to facilitate joint participation in research projects, internships in international companies and the employability of students with obstacles. All this with the aim of promoting the inclusion and employability of these students.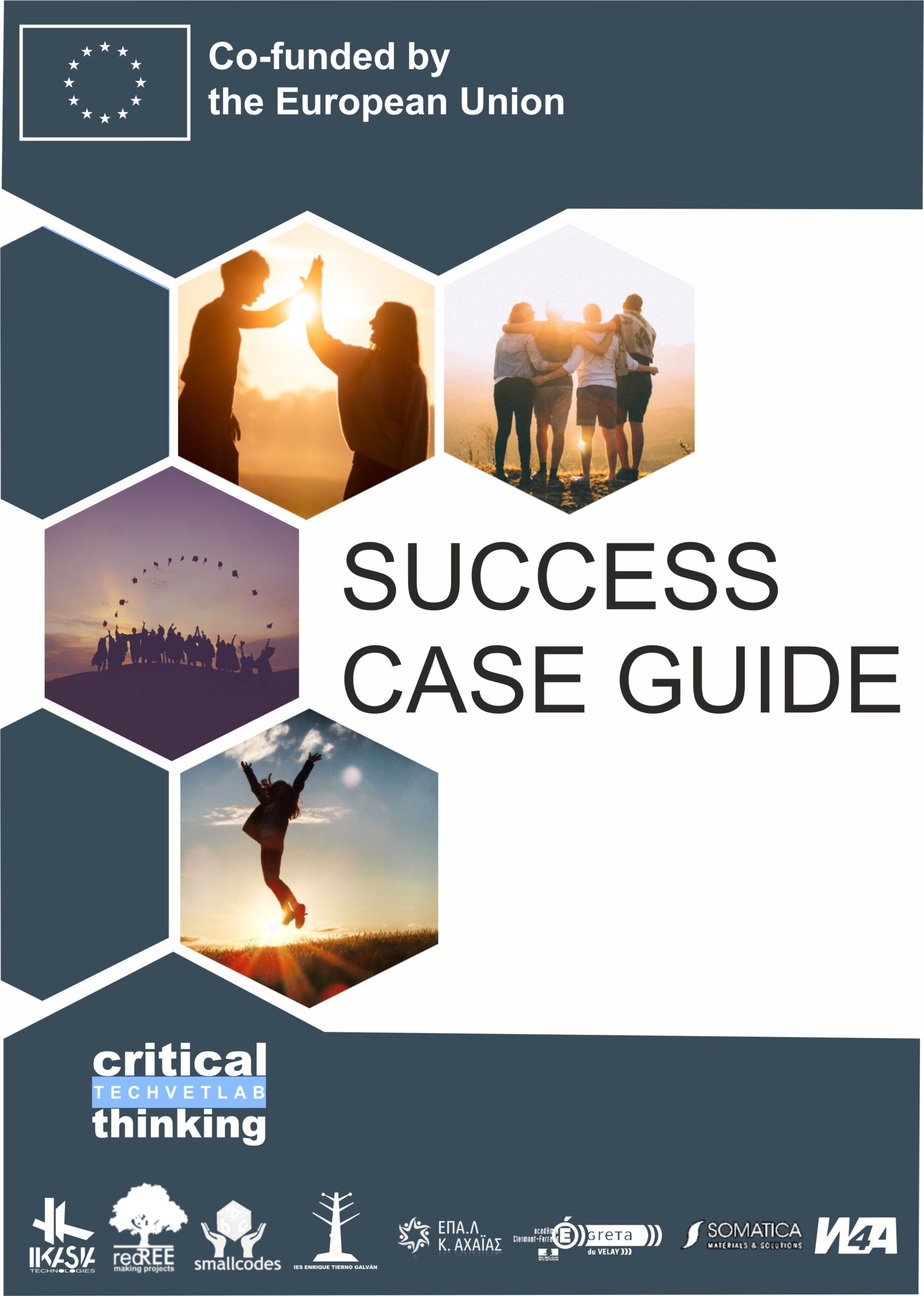 A guide that shows the experience and success results of 3 VET educational centers and 3 technology companies that have implemented the BPI methodology with 3 classrooms of VET students of computer science, 3D and electronics.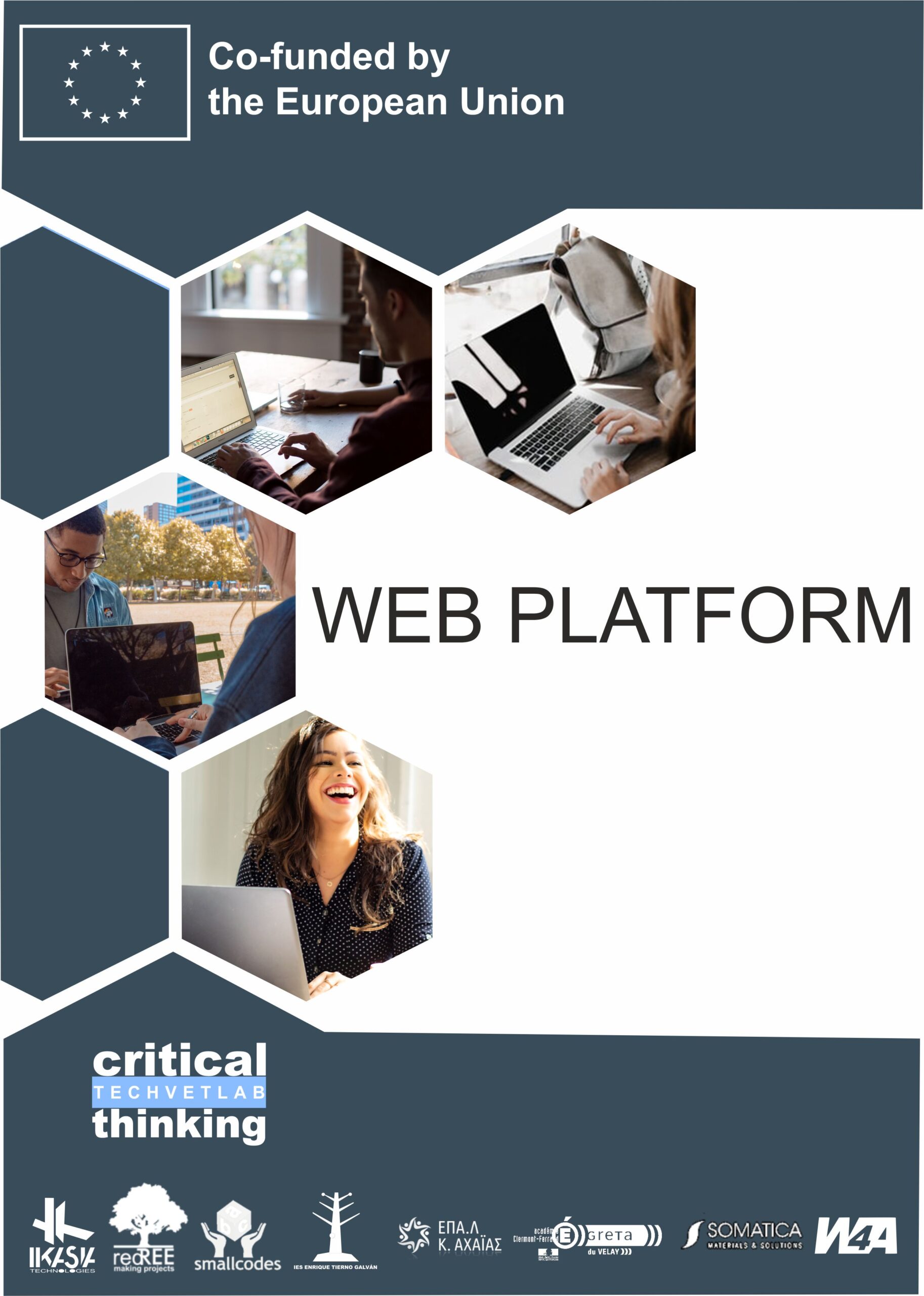 A web platform that contains all the information of the project, as well as the direct download of all the materials and resources created by the project partners for educational VET centers, technology companies and VET students with obstacles.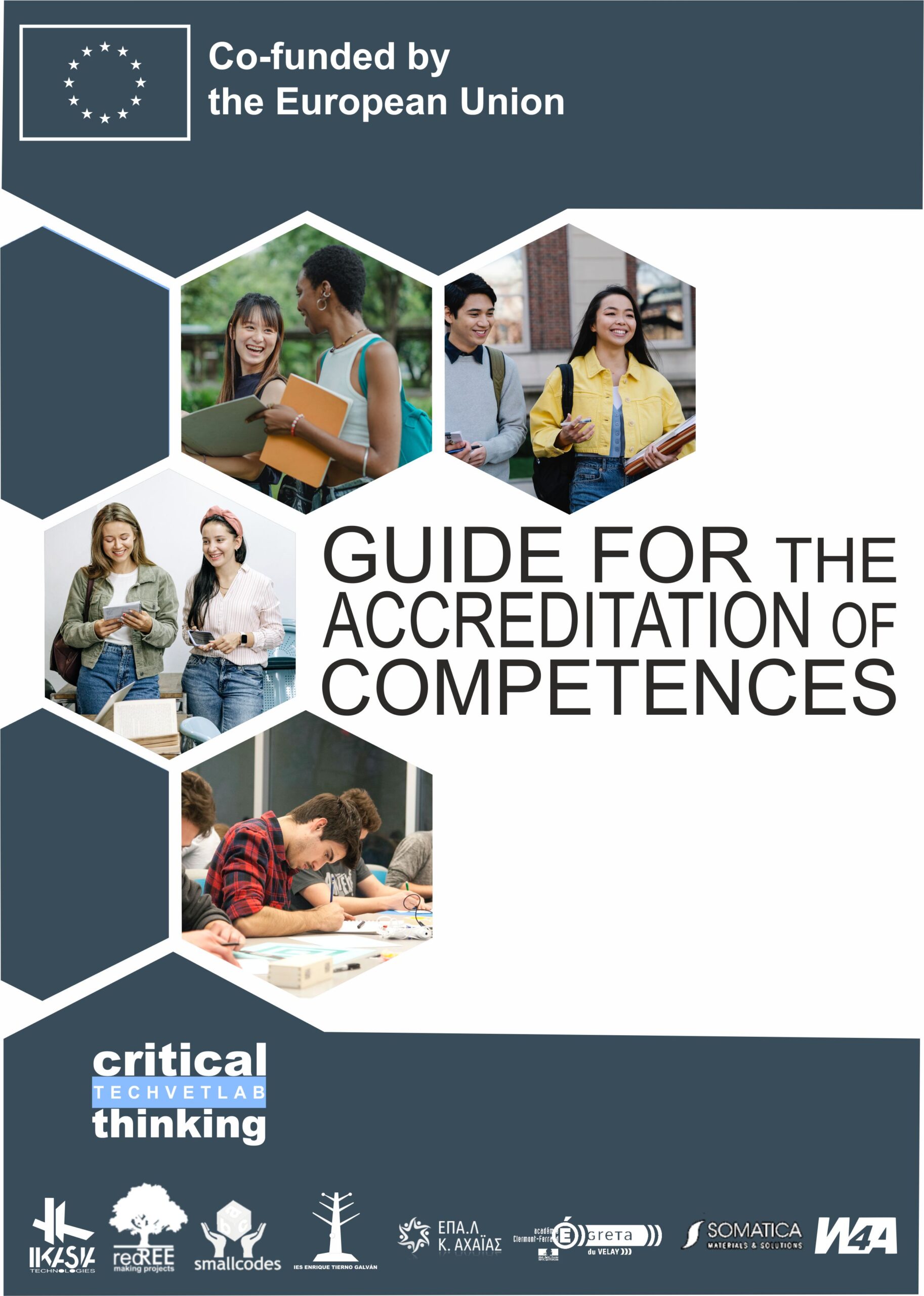 R3. GUIDE FOR THE CERTIFICATION OF COMPETENCES
A document created to provide VET educational centers and technology companies with all the information and tools necessary for the recognition of competences acquired by VET students with obstacles in formal and non-formal education.