A result that guides VET teachers to adapt their work to the new configuration.
We propose a guide that not only explains the consequences of the new models of vocational training to the teacher, but also provides methods and tools to manage to adapt their work to the new changes that are taking place in VET (especially in Spain due to the change of law but also brewing within European countries).
To offer a guide to help teachers adapt their work methods to the new changes in the VET model.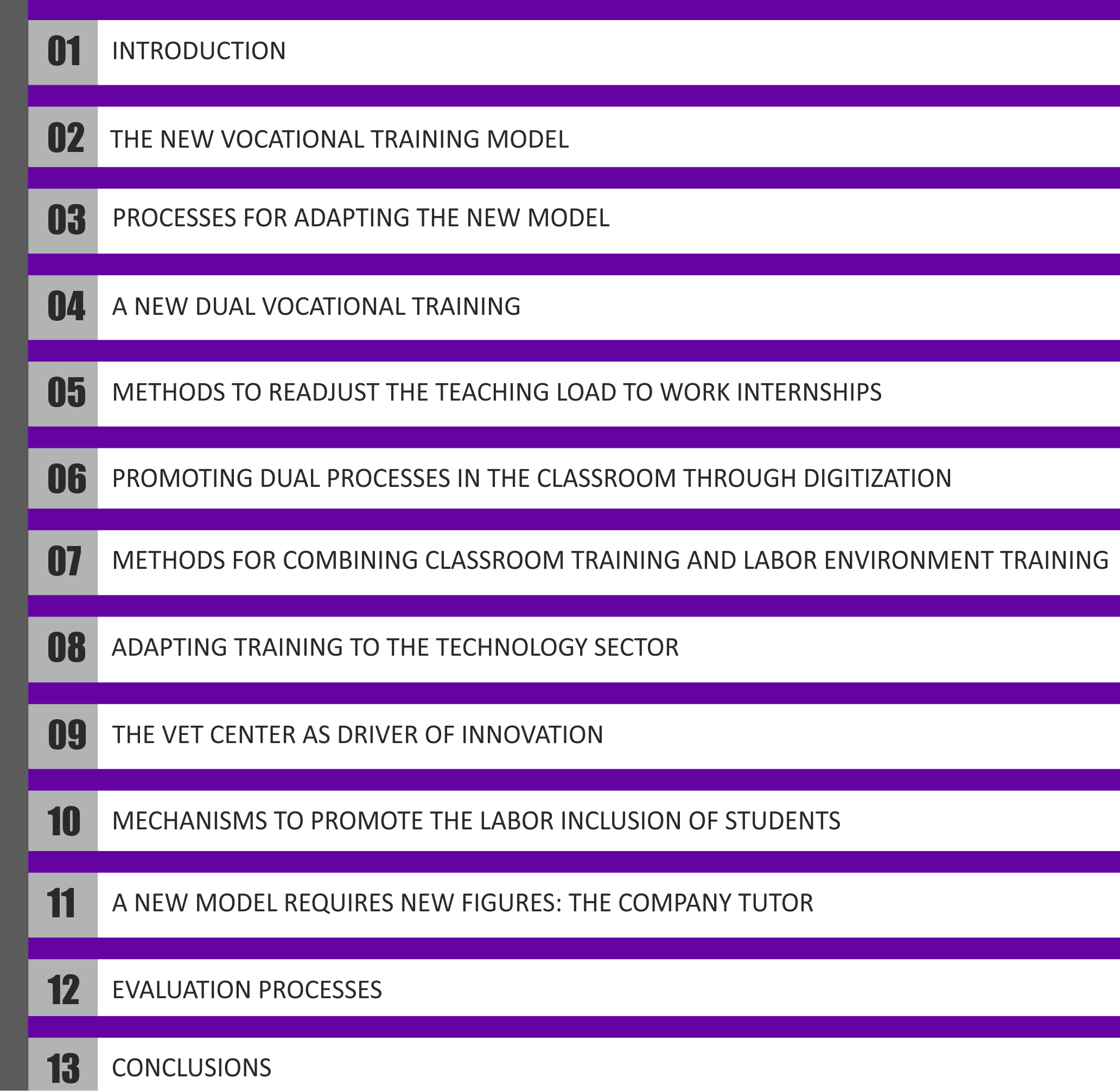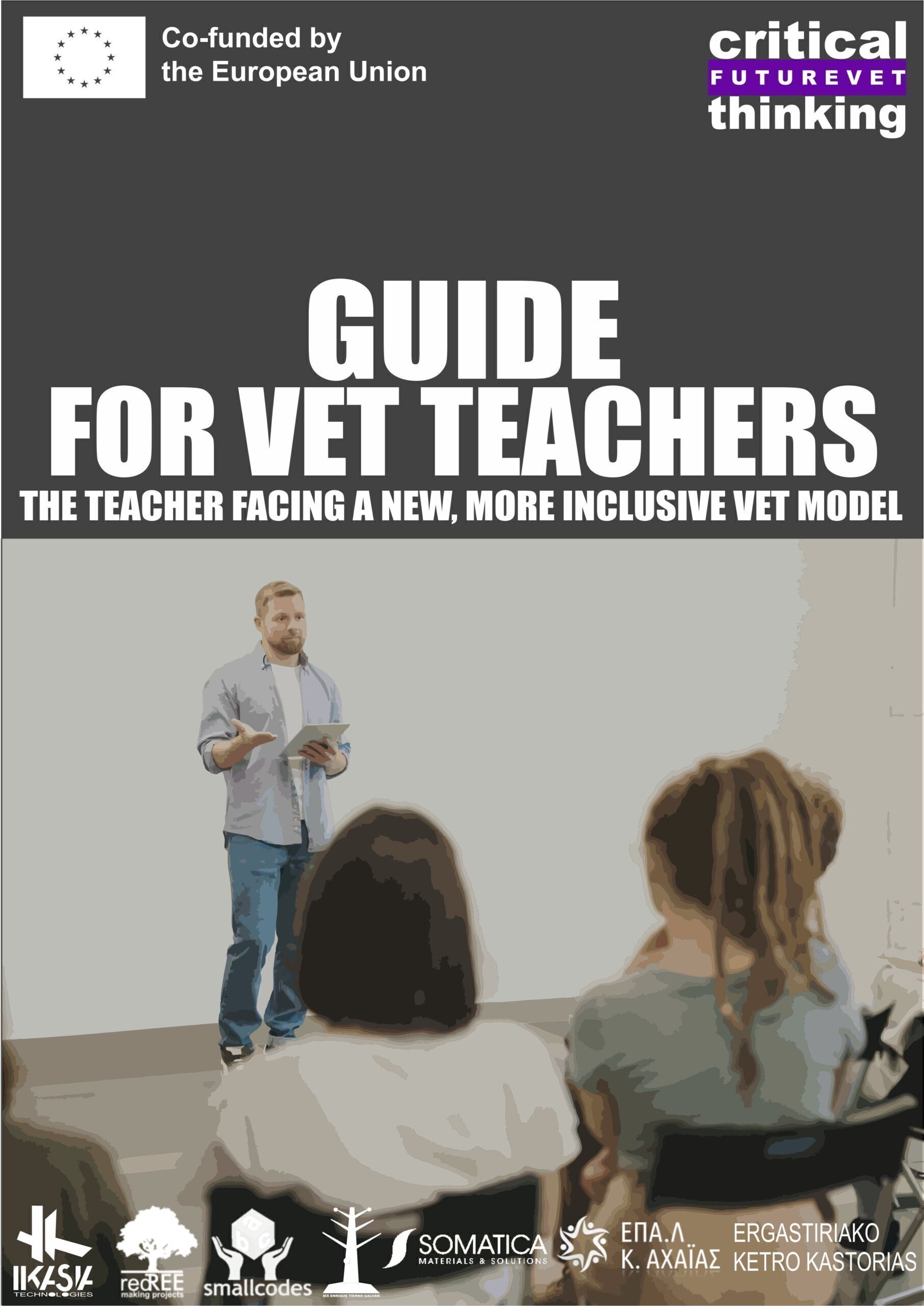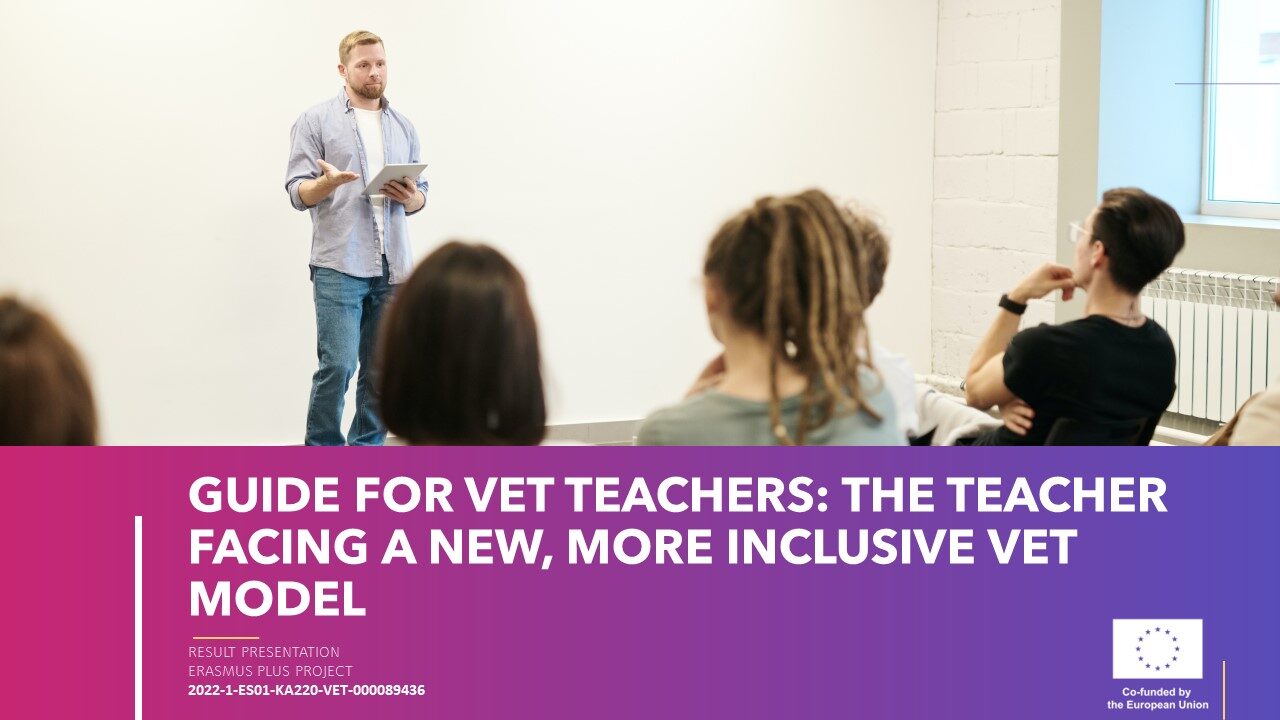 YOUR OPINION IS IMPORTANT FOR US