IF YOU ARE A TECHNOLOGICAL CENTER THAT WANTS TO WELCOME VET STUDENTS
VET students with fewer opportunities are enthusiastic and enterprising people, capable of providing enthusiasm and effort when they are offered a real opportunity to overcome their barriers.
Despite the difficulties and deficiencies they may have, they represent an important asset capable of providing dynamism to their technological center or technology-based company.
In order to help you discover the possibilities and facilitate the participation of Vet students in your technology center we offer:
METHODOLOGICAL GUIDE FOR HIGH TECH CENTERS TO HOST VET STUDENT INTERNSHIPS
This document sets the basis for sustainability and reproducibility of the internships in high technology private and public centres, to which the Chemistry branch (Technician in Laboratory Operations or Technician in Chemistry Plant, or their equivalents in other countries) VET students with fewer opportunities can access.
DIGITAL SOFTWARE
The tutor of the technology center will have access to digital software from which they will be able to guide the student throughout the mobility, as well as maintain direct contact with the student. Also, through this application you can develop a continuous and final evaluation of the entire process.
INSTERNSHIP SYSTEM IN HIGH-TECH CENTERS
The implementation of this methodological proposals in your technological centers allow your center to host VET, participating in a high performance VET internship system in a network of Technology-Based Research Centers and Companies. This internship system allows your a significant increase in the employability of participating students by providing them with a fundamental experience in the highly demanding work environment and enhancing the value of their curriculum, and developing in your VET students scientific and educational competencies.
VET CENTRES NETWORK
This internship system involves a network of VET Centers in marginalized areas around Europe:

Actually the next VET centers participate in the network: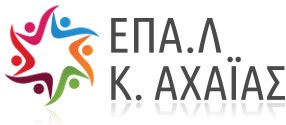 1ST EPALGEMATIKO LYKEIO KATO ACHAIA
1st Epalgematiko Lykeio Kato Achaias is the first organization in Greece which applies the Ecvet system in its mobility projects. Our last three mobility projects have been base don the ECVET system. That means that we are used to planning our projects focusing on specific learning outcomes that re in close connection with the specific educational and professional need of the participants. In this way, we target the vocational and personal development of the participants.
1ST EPALGEMATIKO LYKEIO KATO ACHAIA
1st Epalgematiko Lykeio Kato Achaias has been active for more than 10 years in planning and implementing international projects for its students and educational staff. We have implemented with great success many types of projects in the frame of LLP and Erasmus+ programs. We have implemented Mobility (IVT-VETPRO), Partnerships, Transfer of Innovation, Comenius and Etwinning projects.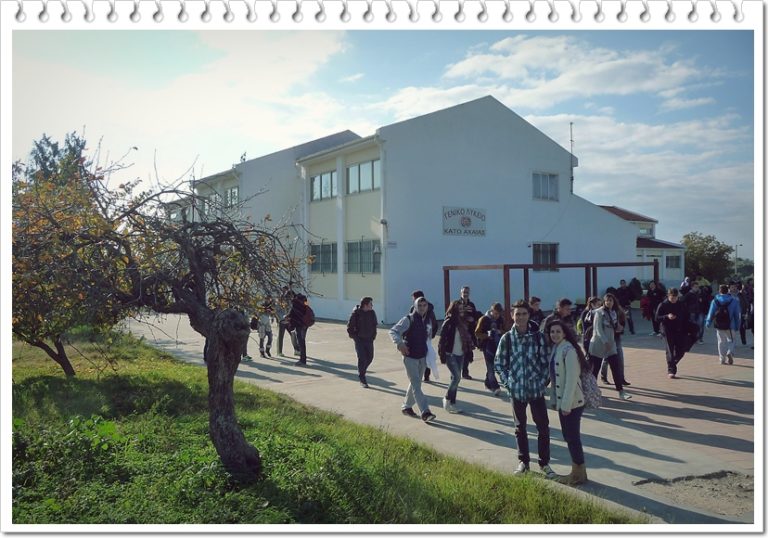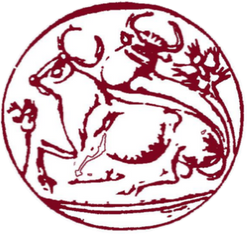 The TEI of Crete is a Public Higher Educational Institution, has been part of the Hellenic Tertiary Education since 1983, and is one of the 40 Higher Education establishments as of 2011. Its Mission includes Undergraduate Education consisting of 15 First Degree Courses, 6 Postgraduate Degrees, and Education & Research, directly contributing to regional and broader development, through lifelong learning, high profile technological and consultancy services to industry, and technology and knowledge transfer.

The TEI of Crete, with its more than 200 highly qualified permanent academic staff members, 200 part-time associated lecturers and c.150 fully adequate technical and clerical staff, provides high quality education (documented by all external evaluators) to c. 15,000 students. Education is delivered at the main campus in Heraklion and at 5 branches in all the other cities of Crete (Chania, Rethymnon, Aghios Nikolaos, Ierapetra and Siteia).
There are limitless opportunities for active student participation in Research and Development projects (the TEI of Crete has the top success rate and recognition in research among its peers), for student exchanges with over 150 foreign universities and for paid work at the TEI laboratories.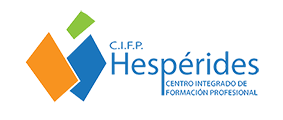 CIFP HESPÉRIDES arises from the division of the Almirante Bastarreche Institute in 2002 in accordance with the Regional Vocational Training Plan that established the creation from 18 to 20 FP centers and their separation from secondary and high school institutes. In the first moment called center Numer 3, all the Vocational Training cycles that took place in the Bastarreche and all those related to the nautical fishing area that were gradually incorporated following years.
Antonio Arroyo is the director of CIFP HESPÉRIDES who teaches the following medium-level training cycles:
- CFGM of Refrigeration and Air Conditioning Facilities (A DISTANCE mode for the first course).
- Hairdressing CFGM.
-CFGM os Microinformatics Systems and Networks.
- CFGM of Personal Decorative Aesthetics.
- CFGM of Fishing and Maritime Transport.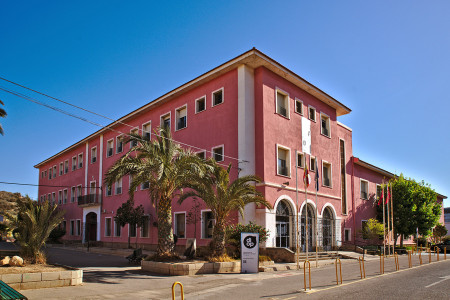 [


IES POLITÉCNICO DE CARTAGENA
IES POLITÉCNICO DE CARTAGENA was inaugurated in 1989. The center is equipped with modern facilities that are enjoyed by more than 1,400 students and 140 teachers, in addition to administrative and services staff. Has assumed a social role, in addition to education, structuring local development projects and trying to provide employability and inclusion opportunities to its VET students at severe risk of exclusion.

IES POLITÉCNICO DE CARTAGENA
In the IES Polytechnic the following MIDDLE GRADE cycles are offered:
-PROFESSIONAL FAMILY OF ELECTRICITY AND ELECTRONICS:
- Telecommunication Installations (LOE)
- Electrical and Automatic Installations (LOE)
-PROFESSIONAL FAMILY OF MECHANICAL MANUFACTURE:
--Machined (LOE)
- Welding and boilermaking (LOE)
-PROFESSIONAL VEHICLE TRANSPORT AND MAINTENANCE FAMILY:
- Electromechanics of motor vehicles (LOE)
- Body (LOE)
- Machinery electromechanics (LOE)
- PROFESSIONAL FAMILY OF FACILITIES AND MAINTENANCE:
- Electromechanical maintenance (LOE)
- PROFESSIONAL CHEMISTRY FAMILY:
- Laboratory operations
A VERY INNOVATIVE METHODOLOGY IS APPLIED
A very innovative methodology is applied. It has been created specifically for this purpose, based on collaborative work and immersion of students in professional training internships in very innovative environments: research groups of scientific or technological excellence and technology-based companies.
The essential teaching methodology in these internships is based on critical thinking and overcoming obstacles. It is about showing students that progress in knowledge and technology is associated with a critical spirit, which calls into question any argument or explanation of an observed phenomenon, regardless from whom it comes, until one finds a satisfactory explanation through shared effort.
REQUIREMENTS FOR THE STUDENT´S INTERNSHIP
We consider that these internships in companies, in the vast majority of cases the first work experience of VET students, they must not only develop their work skills and critical thinking, but the internship must be a first real insertion in the market of work that allows them to experience full emancipation.
That is why the practices of VET students will be subject to:
o The VET student must make a clearly defined working day committing during the work schedule to strive and take responsibility for the tasks in charge which must be consistent with their degree and be within their reach.
o The student will receive some pocket money, equatable with a fair salary for his working day that will be in any case equal to the minimum salary of the host country. In addition to the salary, the student will receive free accommodation with high quality standards.
o The student will have mobility costs included in the first trip to the workplace, as well as the last trip back to their country of origin.
o The student will have an IKASIA TECHNOLOGIES tutor who will advise and assist the student in their stay in the country of destination, as well as a tutor in the company that will help and supervise their work in the workplace.
o The student will benefit from the work calendar established for the host company.
o The student must attend the previous training course, as well as collaborate in additional training activities (final evaluation, collaborative sessions between internship students, language training)