PERSONALIZED DIGITAL COURSE FOR LABOR TRAINING IN A TECHNOLOGICAL CENTER
DESCRIPTION
The personalized digital course consist of an innovative structured virtual course specifically aimed at students developing specifically the competences of the VET training curriculum related to the digital and technological field, as well as the skills that will be required in the workplace where they perform their mobility.
OBJECTIVES
The main objective is to enable students to have the skills required to take over some function in innovation projects, as well as develop critical thinking and transversal competencies that guarantee their social inclusion.
If it is used by a VET student who does not participate in the mobility of the network, it will show training contents for employability in technological centers, compatible with the educational itinerary of Vocational Training of the partner countries, enhancing their capacity for critical thinking and the skills that will be required in these companies.
If the user is going to make a mobility within the TRAINING PROGRAM IN HIGH TECHNOLOGY WORK CENTERS, then it will generate an individualized training itinerary adapted to the job chosen to perform the mobility.
METHODOLOGY: THE MICROLEARNING
Microlearning is a holistic approach for skill based learning and education which deals with relatively small learning units. … It involves short-term-focused strategies especially designed for skill based understanding/learning/education.
This methodolgy will allow to the student, specially if he/she has obstacles or special needs, to adapt the calendar of study to their other responsabilities. Is a good method to development the technical and labour competences, but also the scientific and critical thinking, because depends directly of the student participation. She is the main character, and who must build her own knowledge in a process guided by the tutor.
Because is a elearing education, the student will develop her digital competences and can make a pill by her movil while waiting for the bus, on a break from her VET course, on trips …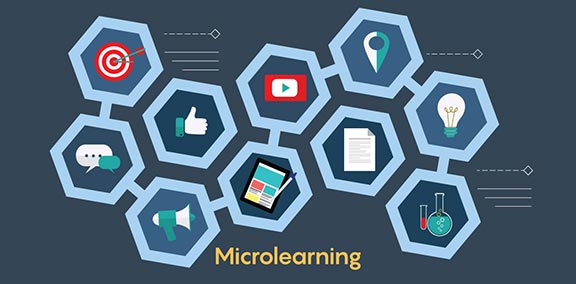 CONTENT
This result raises an adapted learning, which builds the contents according to the specific needs of the user, but above all adapting them to the needs of the workplace where they will carry out their long-term mobility. This training course will be structured around a DIDACTIC PROGRAMMING with the following sections:
1. INTRODUCTION
2. MOTIVATION. GOALS. CONTENTS
3. METHODOLOGY: MICROLEARNING
4. COMPETENCES
4.1. BASIC SKILLS OF CRITICAL THINKING
4.2. SCIENTIFIC AND TECHNICAL SKILLS
5. CONTENTS AND MICRO-PILLS
5.1. CONTENTS FOR THE DEVELOPMENT OF CRITICAL THINKING
For each unit, the competencies that the student must have in order to access the technology sector will be specified, building a number of fundamental transversal competences to motivate, develop self-confidence and the inclusion of users, as well as foster critical critical thinking to work in the scientific field.
D.U.1: EVALUATE YOUR OWN WAY OF REASONING
D.U.2: SET OBJECTIVES. PROBLEM SCHEME
D.U.3: ASK RELEVANT QUESTIONS
D.U.4: CREATE AN HYPOTHESIS
D.U.5: LEARN TO LEARN, SEEK INFORMATION
D.U.6: HAVE AN OPEN MIND
D.U.7: HAVE INTELLECTUAL INTEGRITY
D.U.8: EXPRESS YOURSELF WELL, EFFECTIVELY, BOTH ORALLY AND IN WRITING
D.U.9: BE PERSISTENT
5.2 SCIENTIFIC AND TECHNICAL CONTENTS
The contents of this didactic program will be created through the compilation of materials generated by the participating teachers and experts or collaborators that will promote the development of certain skills in VET students. It will group a broad spectrum of knowledge that will allow, based on their initial knowledge, their needs and objectives, to achieve the selection of the most appropriate Teaching Units shaping a specific itinerary.
D.U.10: DIMENSIONS. MEASUREMENTS
D.U.11: GRAPHIC REPRESENTATION. FEATURES
D.U.12: GRAPHIC REPRESENTATION. MANUFACTURING DRAWINGS
D.U.13: ELECTRICITY AND ELECTRONICS. ELECTROMAGNETISM
D.U.14: PNEUMATIC, HYDRAULIC SYSTEMS. REGULATION AND CONTROL
D.U.15: CHEMICAL ELEMENTS AND COMPOUNDS. FORMULATIONS. CONCENTRATIONS
D.U.16: MATERIALS. CHARACTERIZATION OF PROPERTIES
D.U.17: INFORMATICS
D.U.18: QUALITY CONTROL
D.U.19: PREVENTION OF OCCUPATIONAL AND ENVIRONMENTAL RISKS
5.3. SPECIFIC CONTENTS. PROPOSALS OF THE CENTERS THAT WILL RECEIVE VET STUDENTS
If the student is going to participate in a long-term mobility in a technological center of the network, the course will be extended with a specific Didactic Unit for the training of the student for the job and the company where the mobility will be carried out.
D.U.20: PROPOSAL FROM IKASIA TECHNOLOGIES
D.U.21: PROPOSAL OF THE UNIVERSIADADE DO MINHO
D.U.22: SOMATICA, MATERIALS & SOLUTIONS PROPOSAL
D.U.23: PROPOSAL OF THE POLYTECHNIC UNIVERSITY OF VALENCIA
PRELIMINARY DOSSIER
IF YOU WANT TO BE A TESTER…
Soon you may download the contents of the course from this web. But if you want to try any of the pills….
1.- ACCESS TO THE LINK BELLOW
You have to press the next button, you will find some pills (short excercices) that you must complete in 15 min… no more than 20 minutes. You will find also three helps to make it easier, but you are the main character and you have to find the solution using internet, your own Vet materiales…
2.- HELP US TO IMPROVE THE RESULTS
If you want to be a part of the project and you are interested in this course (perhaps because you are a VET teacher or maybe a VET student who wants to make a Tech Center internship), you can do the following pilot test and fill the next survey.
3.- SEND US THE SURVEY THROUGH MAIL
Please press the next button to access to the contact section and send us the survey. You must include in the mail this information:
Subject: Pilot test
Content: your profession (Student, teacher…) and why are you interested in this course. If you want to participate in our movilities, please include information about your center and your studies.
Once we recieve your mail and information, I will send you the pills answer and educational content about they