METHODOLOGICAL GUIDE: THE VIRTUAL INTERNSHIPS IN TECH CENTERS
PRESENTATION
.
DESCRIPTION

This guide, aimed at teachers of VET centers and tutors of technology companies, is focused on offering all the information, protocols, documentation and control instruments that technology companies and VET centers require to implement innovative and effective virtual internships that do not require large investments or seasonal costs, as well as adapted to the requirements of telework and the economic, social and cultural obstacles faced by the VET students benefiting from this project.
This guide contains complete information about the methods of adaptation to telework both in the host technology company, as well as in the VET centers and the home of the VET students themselves with obstacles.
AIM
The objective of O1 is to create a useful guide that provides all the guidelines that technology companies and VET centers require to implement innovative and effective virtual internships (both for the student and for the company itself) without large investments in equipment or temporary costs that small companies or VET centers cannot assume, just taking advantage of the opportunities of free software.
CONTENTS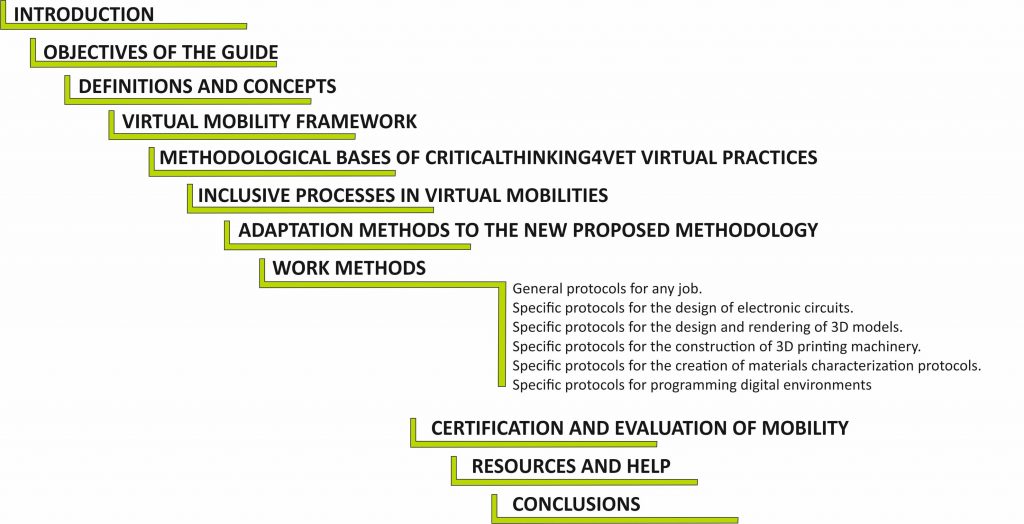 METHODOLOGY
We propose an active methodology in which the student must progress in the skills we think they should develop while carrying out a group technological project. The internships are designed for work groups of 3 to 6 students.
Since these are virtual internships, it is preferable to benefit from teleworking, so these groups are made up of students from different European countries.
The group will be led by a tutor from the company and will be assisted by teachers from educational centers and company professionals to whom students can contact to solve specific issues.
In order for students to carry out virtual internships that are truly useful for their training and future work and for the technology companies that will host the internships, two methodological bases are proposed:
The CRITICALTHINKING4VET METHODOLOGY.
The SCRUM METHODOLOGY, adapted to the demands of teleworking and the economic, social, and cultural obstacles of VET students.
.
WHY IS THIS NEW?
We have created an innovative work methodology to carry out virtual internships, that allows the student to participate in important innovative projects from his own home. The student and the tutor can find in this guide and in the toolbox (R1) all the resources, protocols, schedules that they needs to participate in the company like any other worker who is teleworking.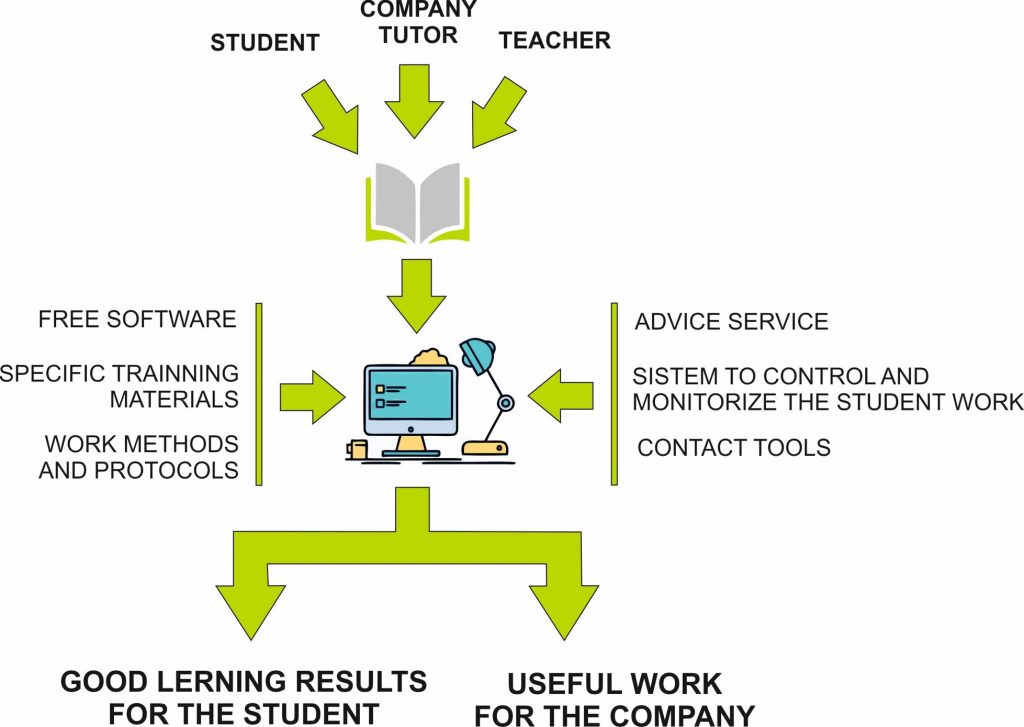 .
ADVANTAGES OF THE GUIDE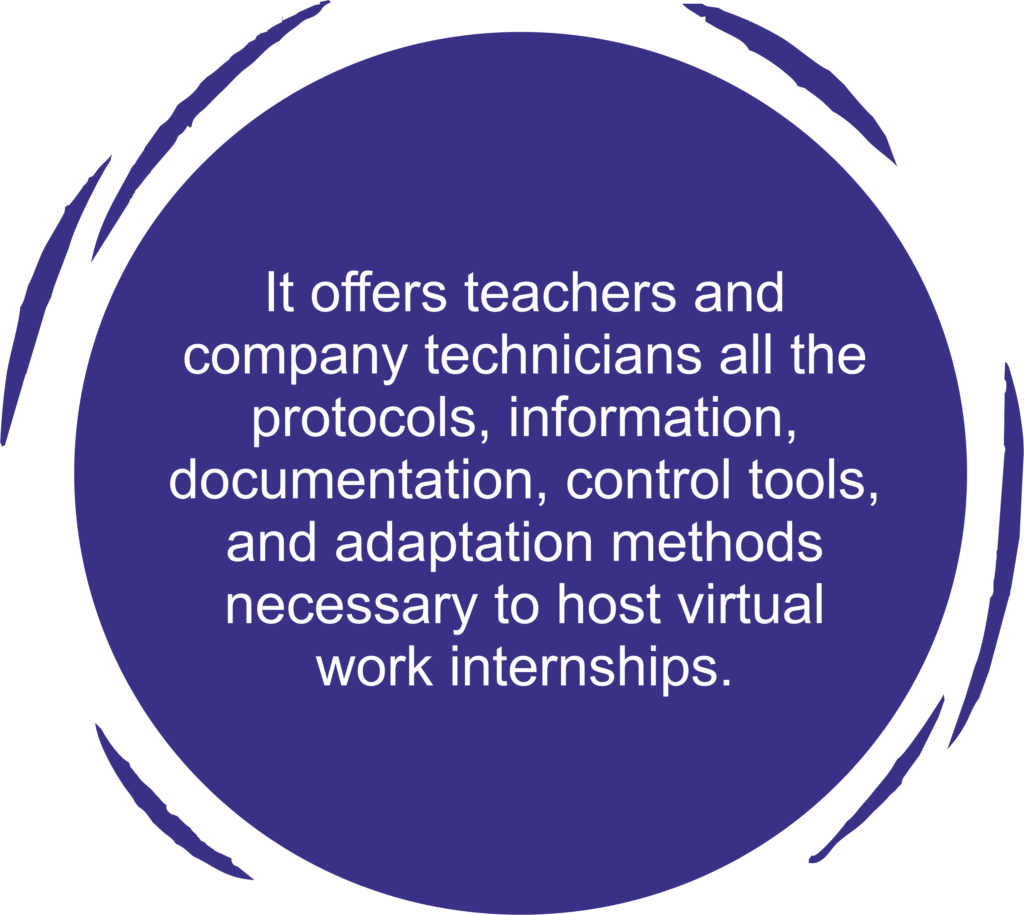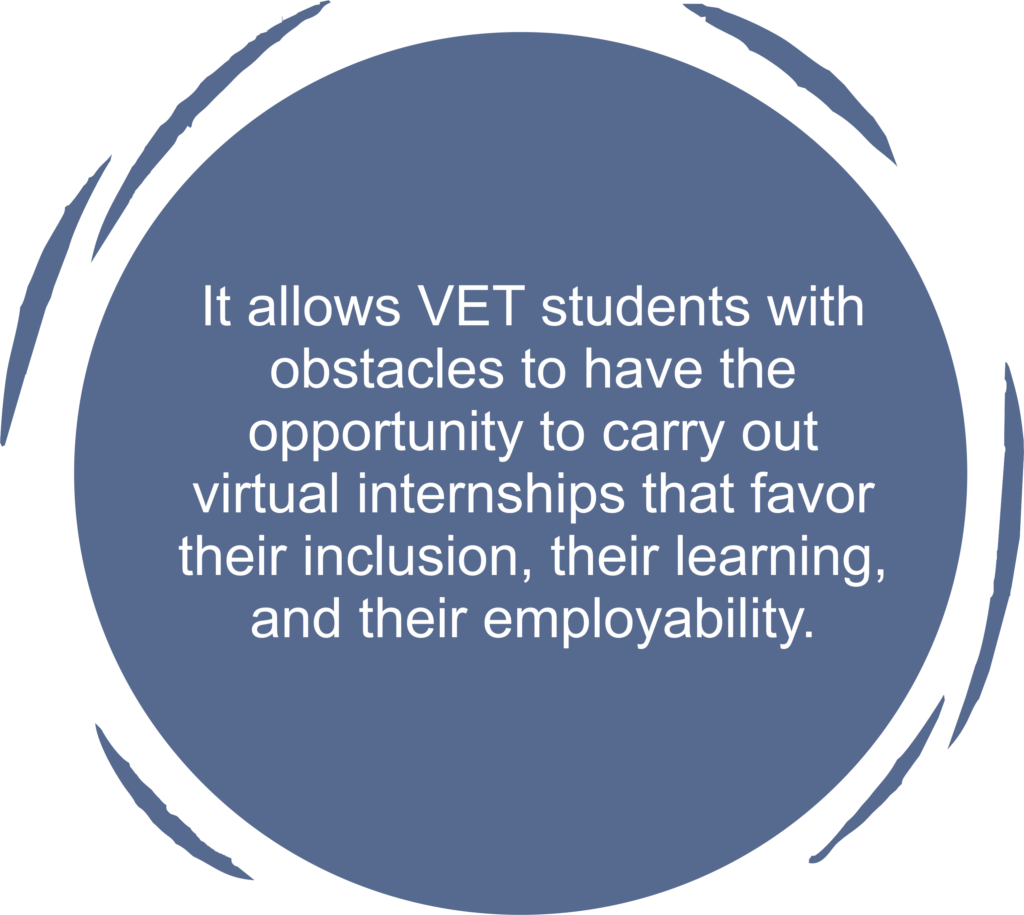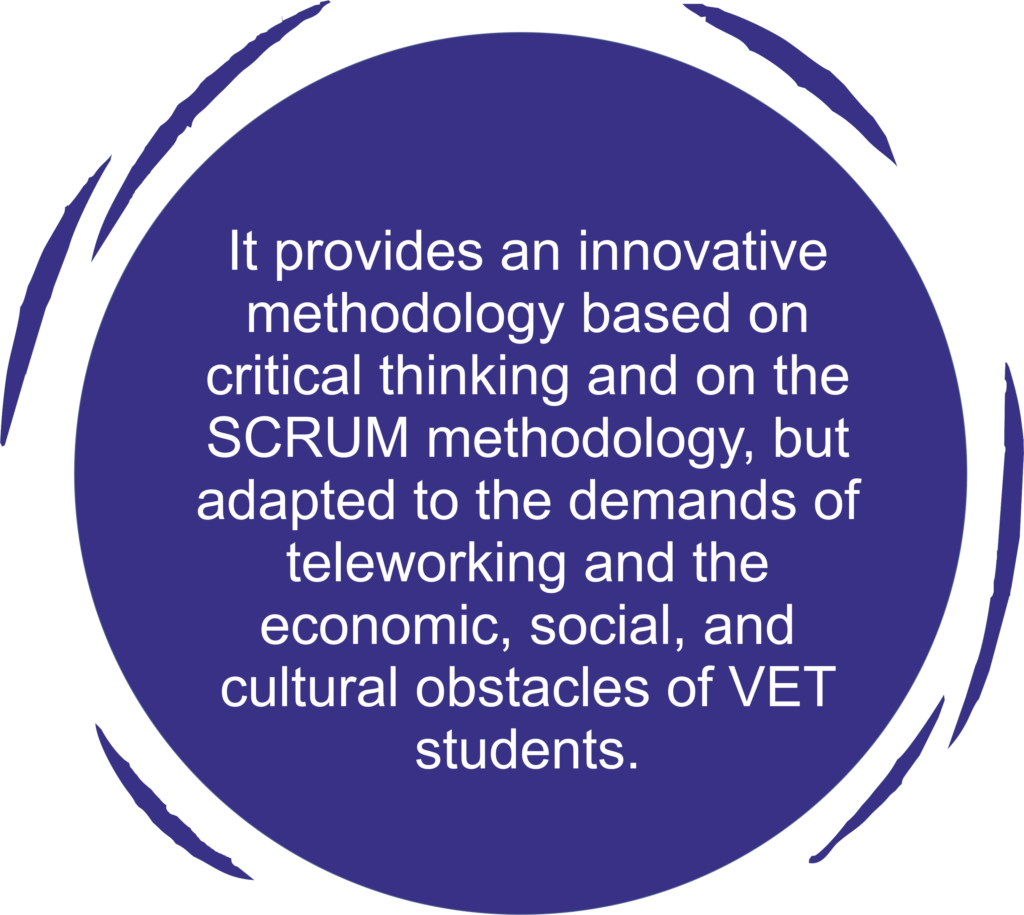 .
DO YOU WANT TO DOWNLOAD THE GUIDE?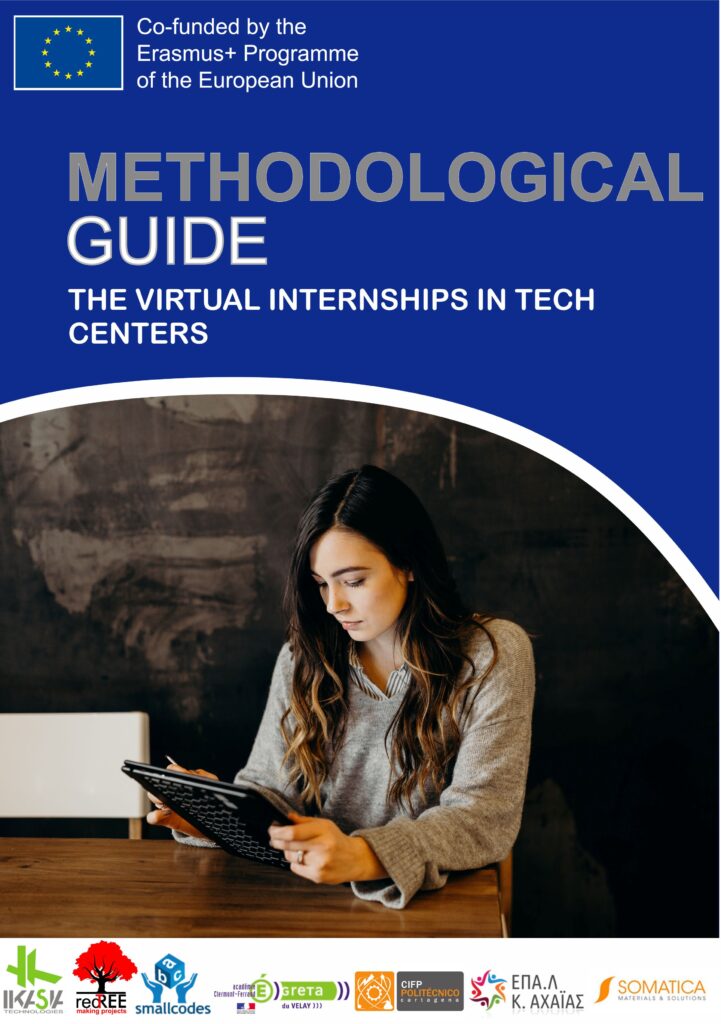 .
YOUR OPINION IS IMPORTANT TO US