DIGITAL COURSE: ELEARNING SIMULATION ENVIRONMENT IN TECH CENTERS

PRESENTATION
.
DESCRIPTION

It consists of a digital course, focused on vocational training students with obstacles, with the aim of training them with all the knowledge and skills necessary to successfully carry out virtual internships. This course, based on self-study, makes it possible to fill the gaps inherent in virtual labor mobility for both VET students (difficulty in participating, barriers to integration in work teams, frustration, tension and restlessness, as well as a feeling of feeling little supported) and for the host technology company (having to invest a lot of time in the student's training, few results and little efficiency in their work).
The course itself consists of a job simulator where the student has to face the problems and challenges that will be encountered in the future in teleworking mode, but especially during virtual internships in technology companies.
METHODOLOGY

ELEARNING SIMULATION ENVIROMENT IN TECH CENTER is based on a practical work training methodology that in recent years has become very important:
The simulation of work learning. This is an effective method based on immersive computer technologies that conceives students as active agents in the development of their knowledge, skills and professional attitudes through experience.
Through this methodology, VET students with obstacles will improve:
Their ability to process and analyze information
Capacity for teamwork, innovation and creativity
Their ability to make decisions and influence those of the work team
Your communication skills and use of technology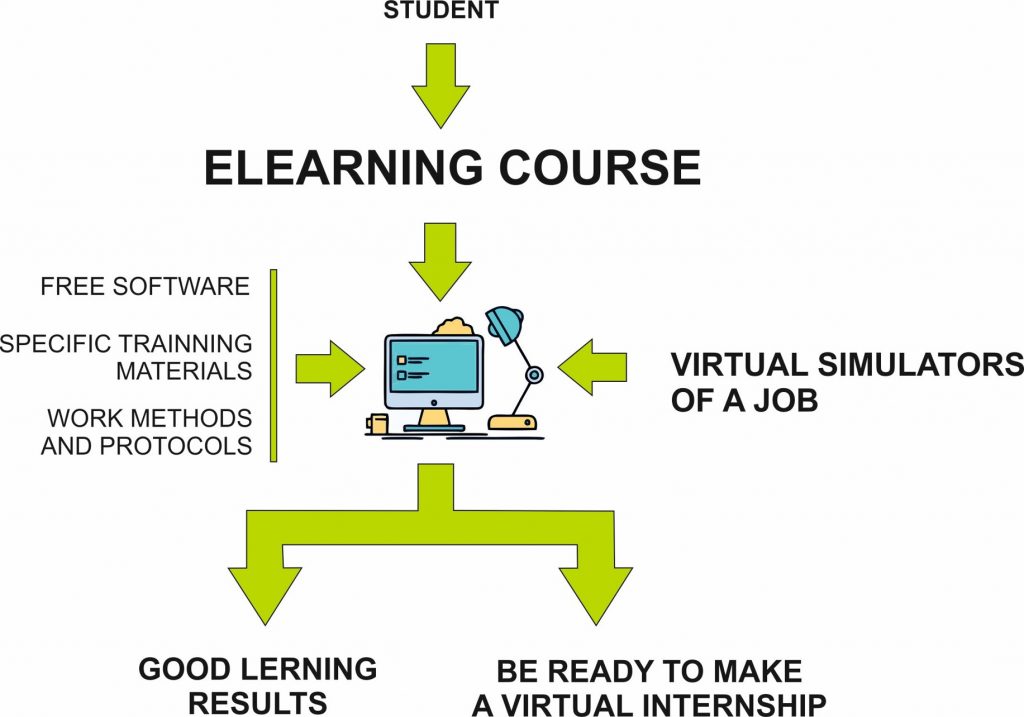 CONTENTS
AREA 1: WORK IN A VIRTUAL ENVIRONMENT
U.D.1. Introduction to work in a virtual environment
U.D.2. Attitudes that make work easier
U.D.3. Critical and scientific thinking as a basis for decision making
AREA 2: WORKING METHODS
U.D.4. Prior to work
U.D.5. When starting virtual work
U.D.6. The development of virtual work
U.D.7. At the end of the virtual work
AREA 3: WORK TOOLS
U.D.8. Free software
U.D.9. Practical notions for the use of free work software
U.D.10. Practical notions for the use of management software
AREA 4: SUPPORT MATERIALS FOR SIMULATION
U.D.11. Virtual environment for the design of electronic circuits
U.D. 12. Virtual environment for the design and rendering of 3D models
U.D. 13. Virtual environment for the construction of 3D printing machinery
U.D. 14. Virtual environment for laboratory technician
U.D. 15. Virtual environment for programming digital environments
.
DO YOU WANT TO ACCESS THE COURSE?
.
.
USER´S MANUAL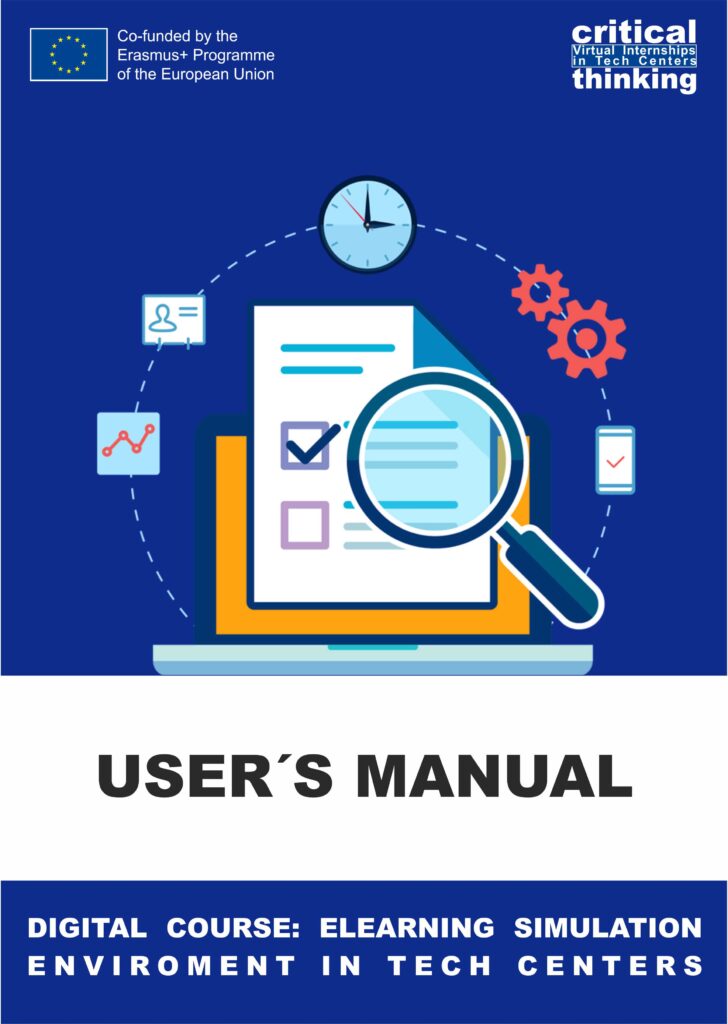 .
DO YOU WANT TO DOWNLOAD DE COURSE?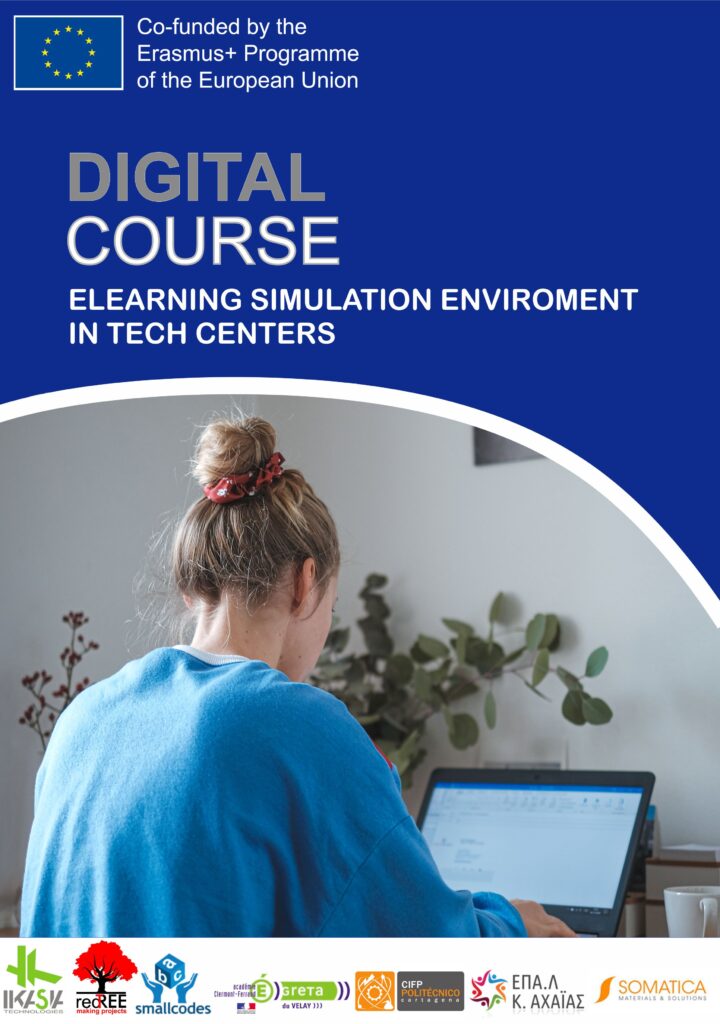 YOUR OPINION IS IMPORTANT TO US