OUTPUTS & OTHER RESULTS
INTELLECTUAL OUTPUTS
O1. METHODOLOGICAL GUIDE: THE VIRTUAL INTERNSHIPS IN TECH CENTERS. This guide, aimed at teachers of VET centers and tutors of technology companies, is focused on offering all the information, protocols, documentation and control instruments that technology companies and VET centers require to implement innovative and effective virtual internships that do not require large investments or seasonal costs, as well as adapted to the requirements of telework and the economic, social and cultural obstacles faced by the VET students benefiting from this project.
O2. DIGITAL COURSE: ELEARNING SIMULATION ENVIROMENT IN TECH CENTERS. It consists of a digital course, focused on vocational training students with obstacles, with the aim of training them with all the knowledge and skills necessary to successfully carry out virtual internships. This course, based on self-study, makes it possible to fill the gaps inherent in virtual labor mobility for both VET students (difficulty in participating, barriers to integration in work teams, frustration, tension and restlessness, as well as a feeling of feeling little supported) and for the host technology company (having to invest a lot of time in the student's training, few results and little efficiency in their work).
TANGIBLE RESULTS
R1-DIGITAL TOOLBOX.
R2-WEB ENVIRONMENT OF THE PROJET.
R3-ETWINNING PROJECT.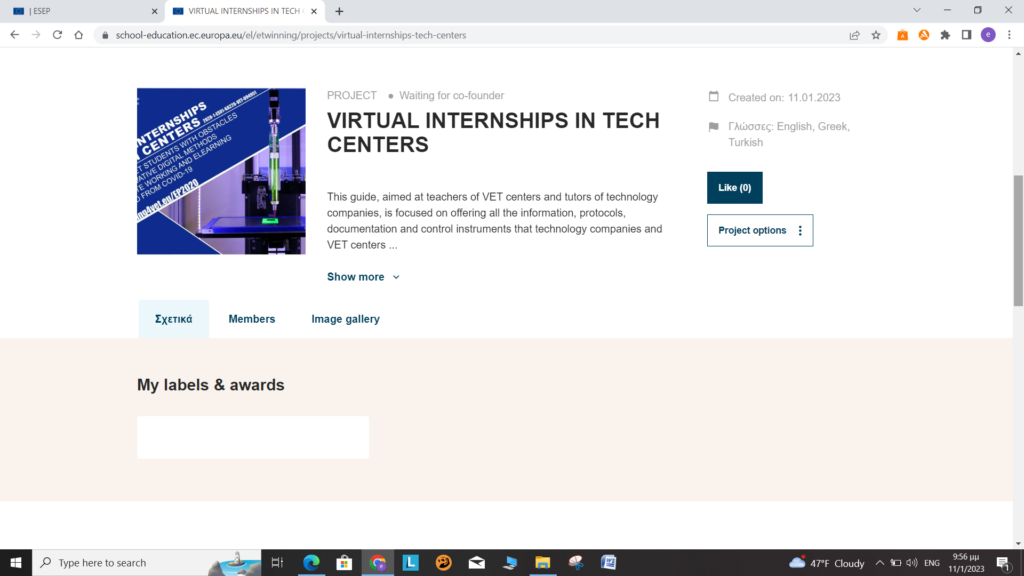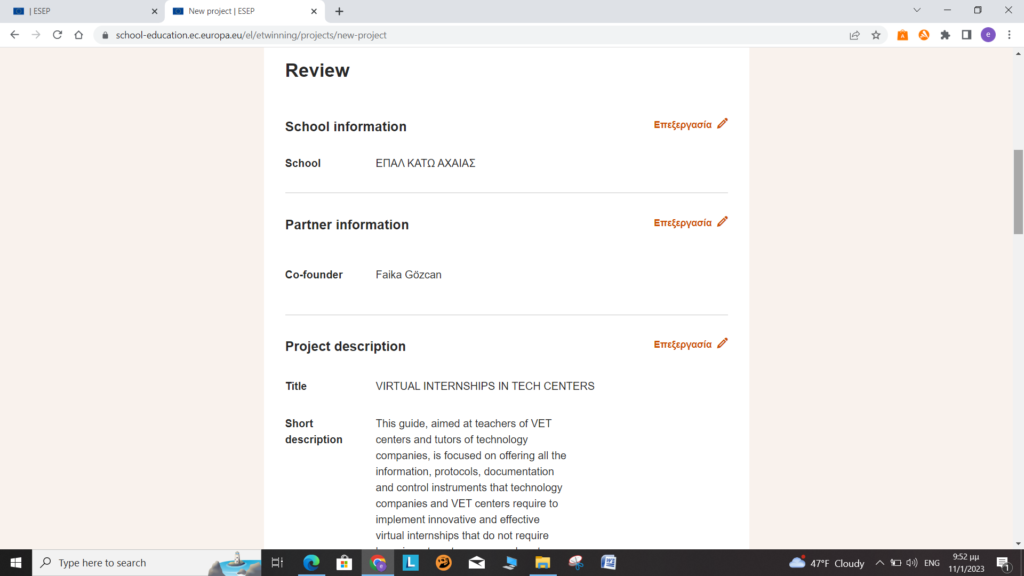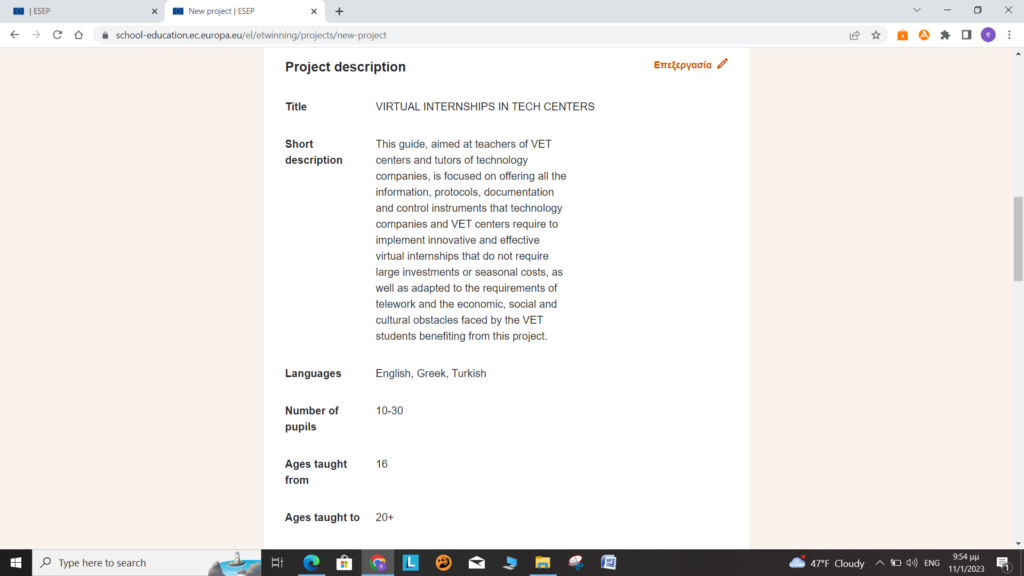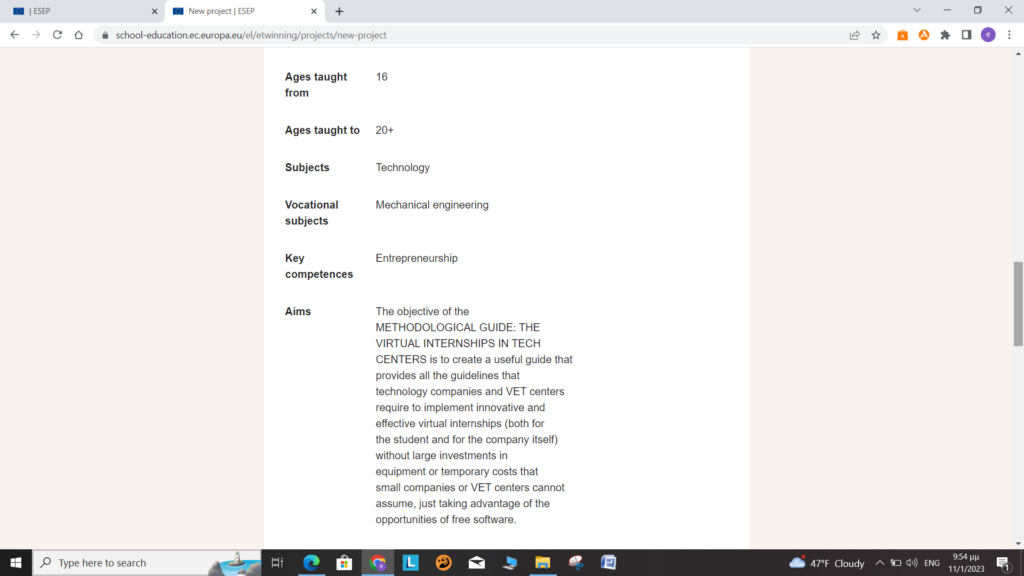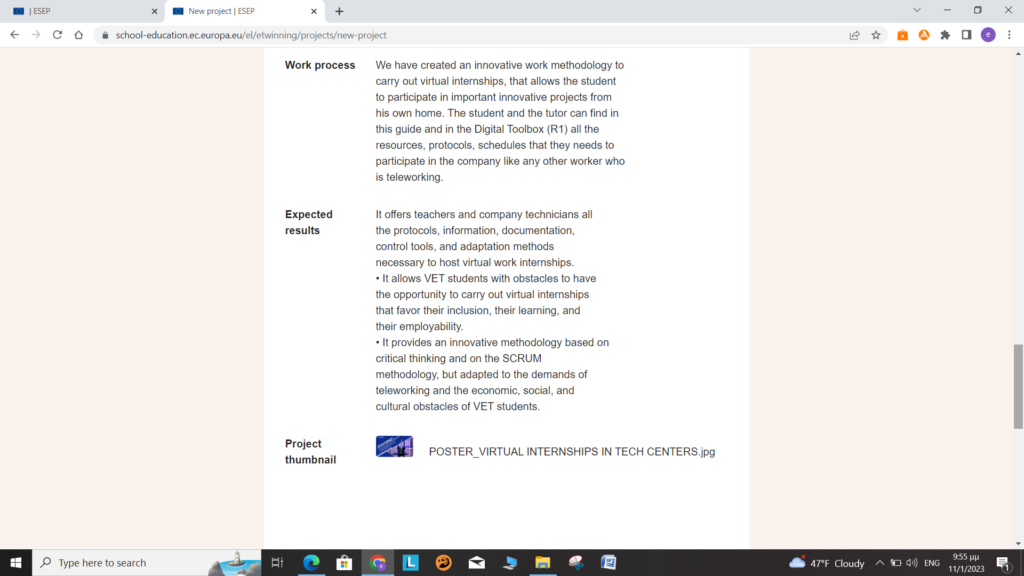 .
R4-CERTIFICATE OF PERFORMANCE OF THE INTERNSHIP.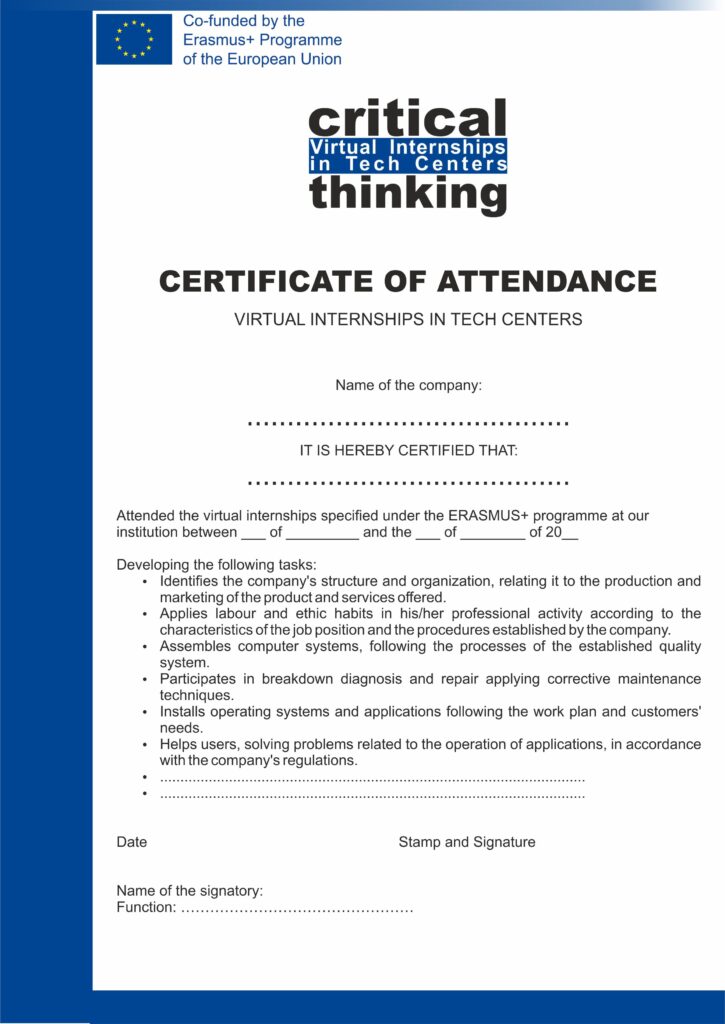 .
STRUCTURAL RESULTS
R5-STRENGTHENING OF AN INTERSECTORAL NETWORK BETWEEN TECHNOLOGICAL ENTITIES, EXPERTS AND VET CENTERS.
R6-TRAINING OF VET STUDENTS WITH OBSTACLES AND VET TEACHERS.
R7-IMPROVEMENT OF NETWORK WORKING PROCESSES.