Join VET4TECH!
It will only take a minute
A software that integrates extensive databases that will include, on a European scale, all the VET centers that apply this learning system adapted to the needs of the technology sector, all the students who have completed and passed specific training for work in the technological research sector and companies in this sector interested in hiring VET students with fewer opportunities.
The result VET4TECH SEARCH SYSTEM is a tool that will make it possible to put leading technology companies in contact with vocational training centers with high levels of students with obstacles in order to facilitate joint participation in research projects, internships in international companies and the employability of students with obstacles. All this with the aim of promoting the inclusion and employability of these students.
Find specific companies willing to host mobility of students with obstacles in exchange for that they have specific training to work in their jobs.
Give visibility to its students with obstacles, offering them a real opportunity to carry out innovative and adapted internships in companies.
Facilitate the center's participation in network innovation projects with leading companies in the technology sector.
A unique opportunity to participate in innovative projects.
An adapted environment with companies with experience in your profile.
A powerful tool with search engines, specific tools and hundreds of possible options that make it easier for centers to find technology companies that allow them to overcome labor and internship obstacles.
Find students trained for their jobs and knowledgeable about their methods.
Find VET centers with which to work and carry out mobility.

A platform where you can see the curricula of students with obstacles, identifying their level of training regarding the technological work environment in order to hire them or host their internships.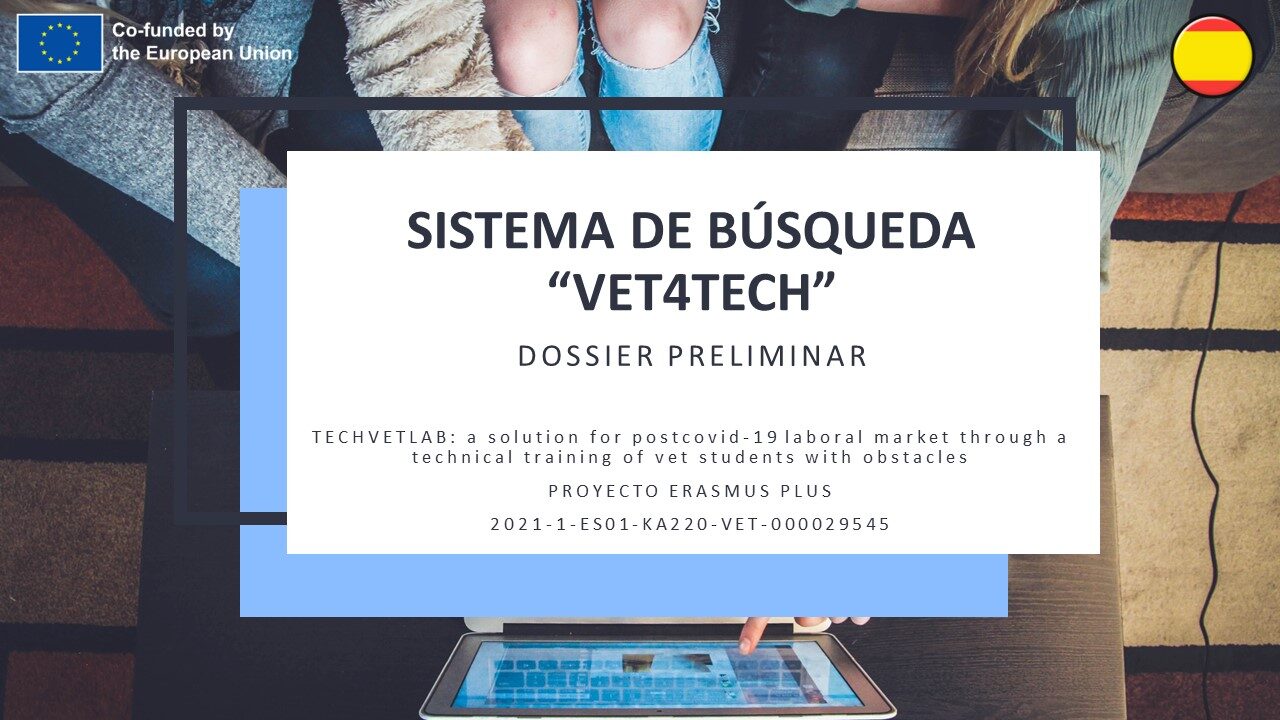 YOUR OPINION IS IMPORTANT FOR US